"Starting with Vietnamese market, we have more than 20-year experience of running "Market Expansion Services" focusing on Southeast Asia. We help our clients and grow their business and brands in consumer goods, healthcare, agriculture and technology.
We have confidence of high expertise in every business we operate. We provide comprehensive package services that combine sourcing, marketing, sales, distribution and after-sales services. We treat our business partners' products as if they were ourselves, and provide comprehensive and expansive market expansion services along the entire value chain from sourcing to after-sales service"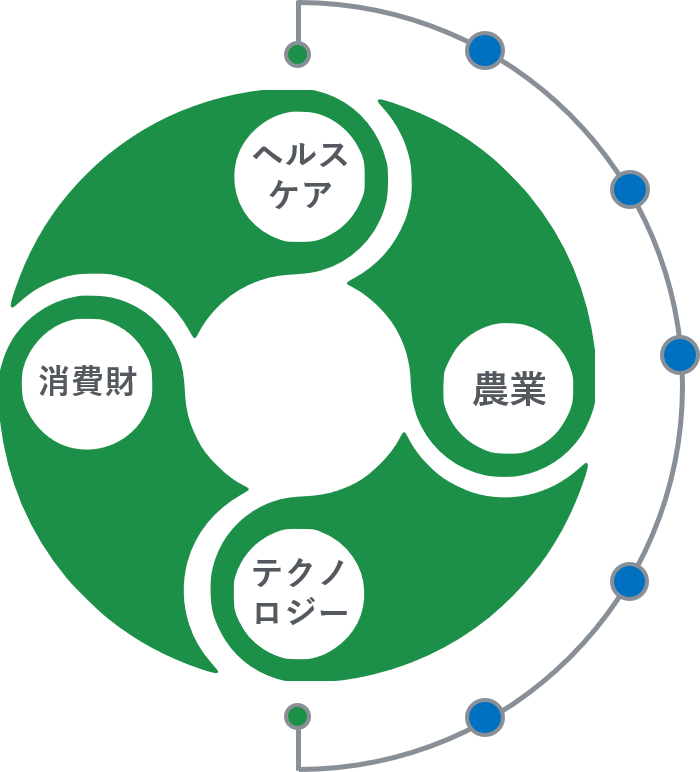 With more than 20 years of experience in Japan-Vietnam trade activities with a wide partner network in many fields, we can supply raw materials of various products that meet customer needs.
・Marketing/Market research
In addition to internet surveys and market research, we provide services for surveying and collecting market information using 3 local Vietnam branches (Hanoi, Da Nang, Ho Chi Minh) and the stores in our chain-store as antennas.
Starting with whole sale but currently we also have retail stores with a chain of 80 stores specialized of selling only Japanese high-quality.
We provides logistics services which may response to any kind of requirements from customers, from administration to operations.
With several customer centers in Vietnam, we may response to various kind of inquiries from consumers (product information, dealer information, handling methods, etc.) and support the marketing/sales department.
We create an organic connection between companies in our group so that we may develop together
Head Quarter / 〒811-0101Fukuoka-ken, Kasuya-gun Shingu-machi, Harugami 1720−2
山河ドフーソン
+81 92-962-5222
+81 92-962-5223